3D FILAMENT PRODUCTION TOOL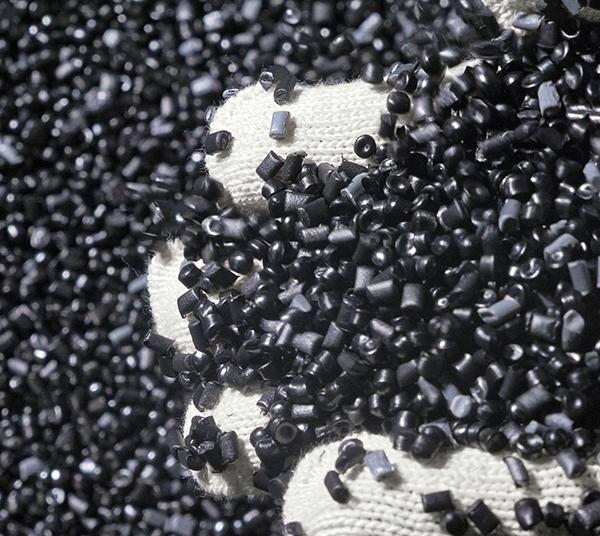 RAW MATERIALS
All raw materials used for TAGin3D products are first choice and industrial quality. They are perfectly suited for standard applications in the 3D printing world, but also for more advanced applications.
The know-how and technology that TAGin3D has developed allows us to work with any type of material while preserving its quality and properties for optimal printing of 3D objects.
THE 3D FILAMENT PRODUCTION TOOL
All the extrusion lines used by TAGin3D have been entirely designed and engineered in-house, to produce filaments with exceptional dimensional characteristics and extremely consistent fill rates. This is possible thanks to the weight dosing systems that equip all our installations.
The fillers most often added are:
For technical filaments: glass, carbon, aramid, or mixtures of these different materials.

For decorative parts: bronze, brass, copper, stainless steel...

For special parts: vegetable fillers such as algae for example.
We ensure a very precise dimension of our filaments due to the constant monitoring that we apply during the manufacturing process. Our manufacturing process allows us to monitor the regularity of the diameter and the ovality of a 3D filament.
Our environmental responsibility requires us to continuously improve the performance of our production lines to produce a minimum of waste.
All our waste is then shredded for recycling.
THE FILAMENTS OBTAINED
All our winding machines are equipped with a parellel layered winding system directly onto the final spool. The spools are available in different formats. They are immediately vacuum-packed and boxed to prevent them from regaining moisture.

In our production unit, we continuously test our products on our 3D printers Volumic, Ultimaker, SpiderBot, Markforged and Dremel to ensure the exceptional quality of all filaments manufactured in TAGin3D's factories.